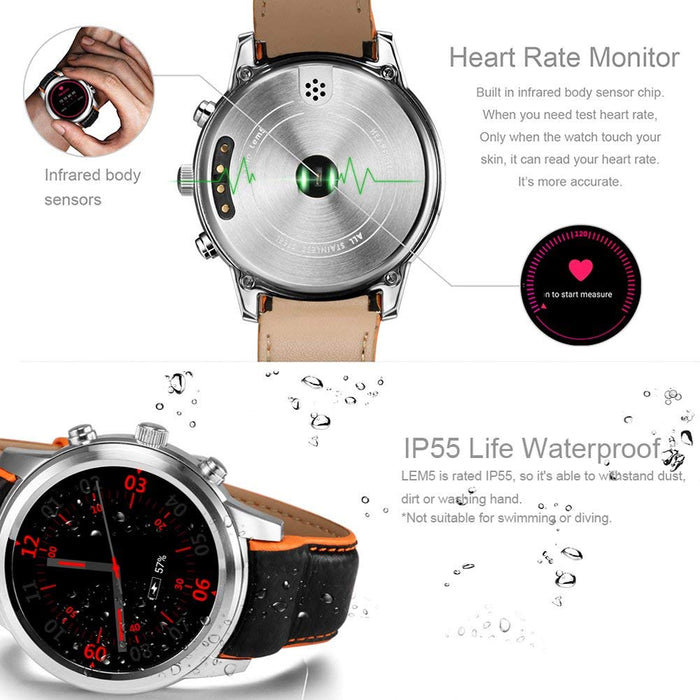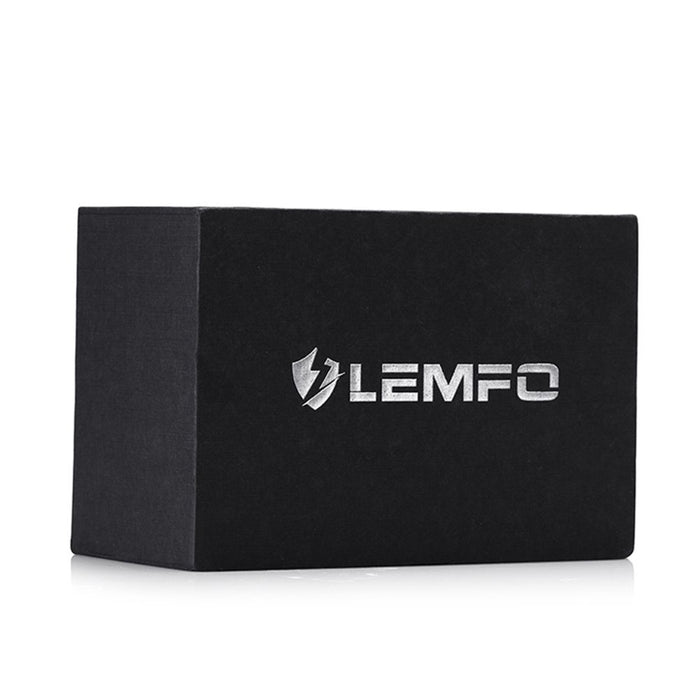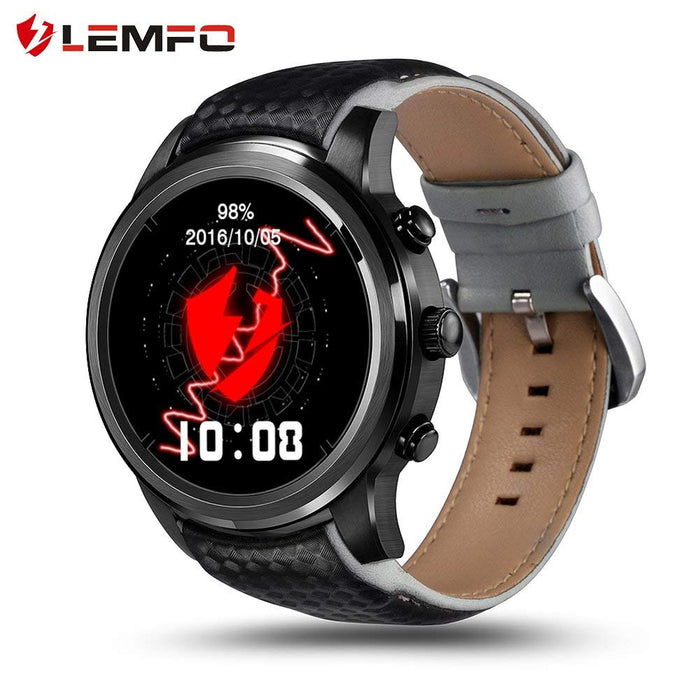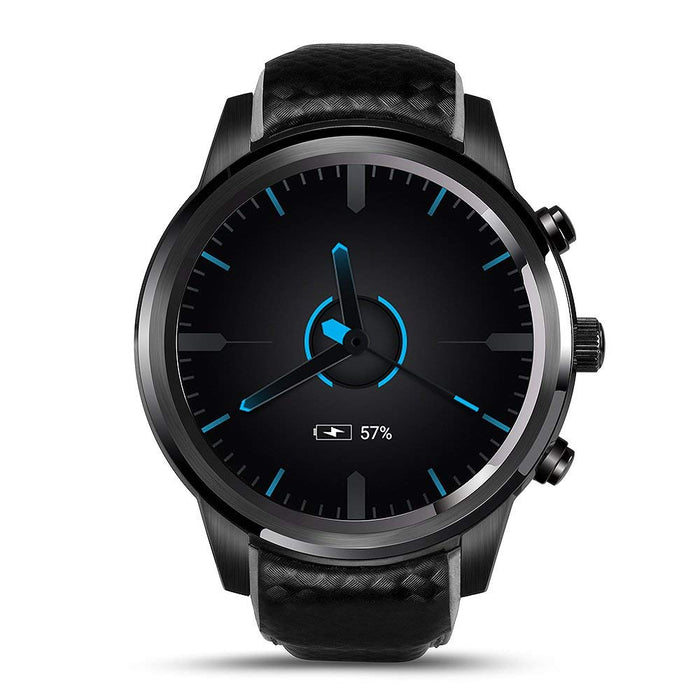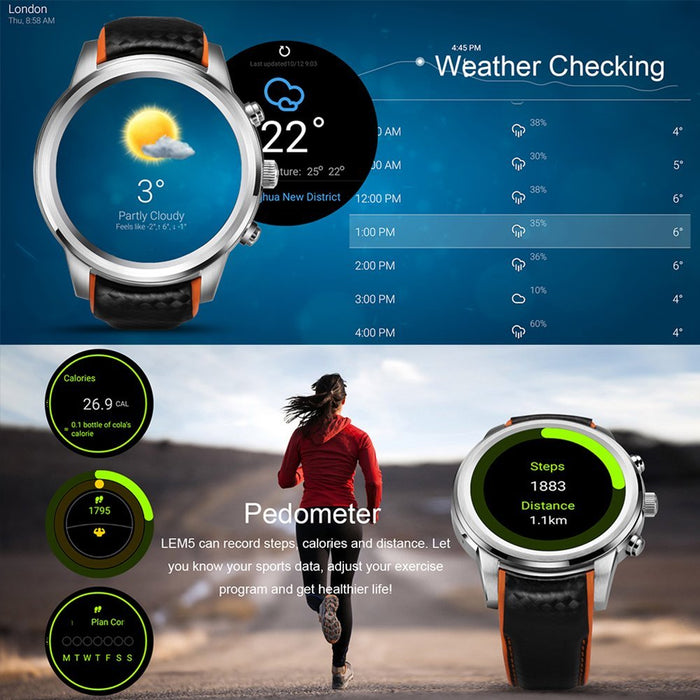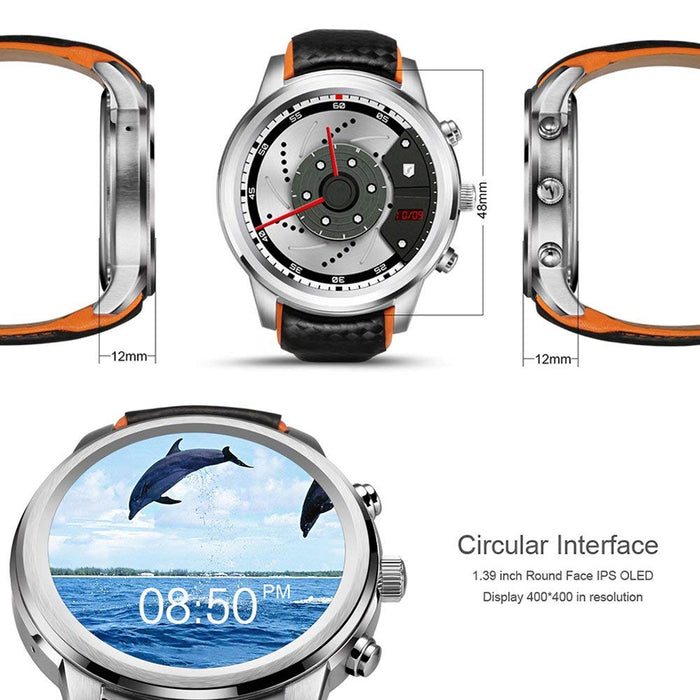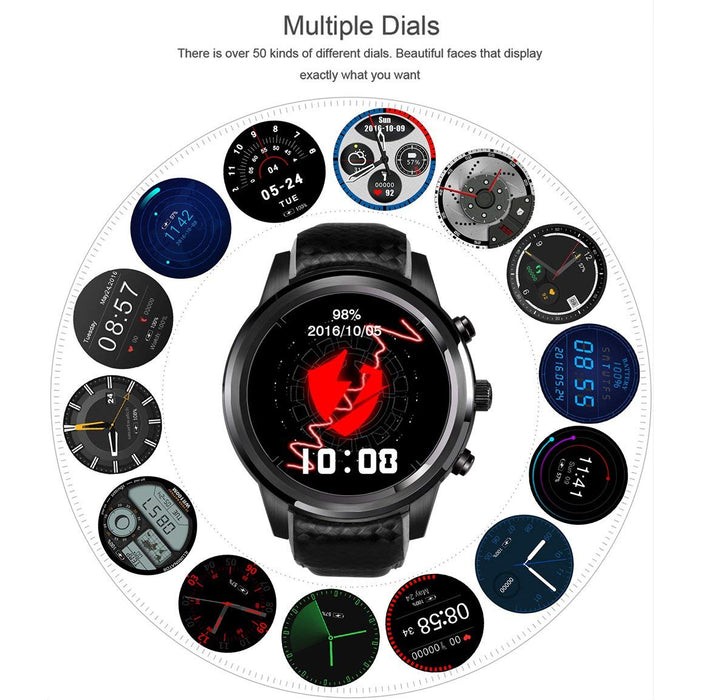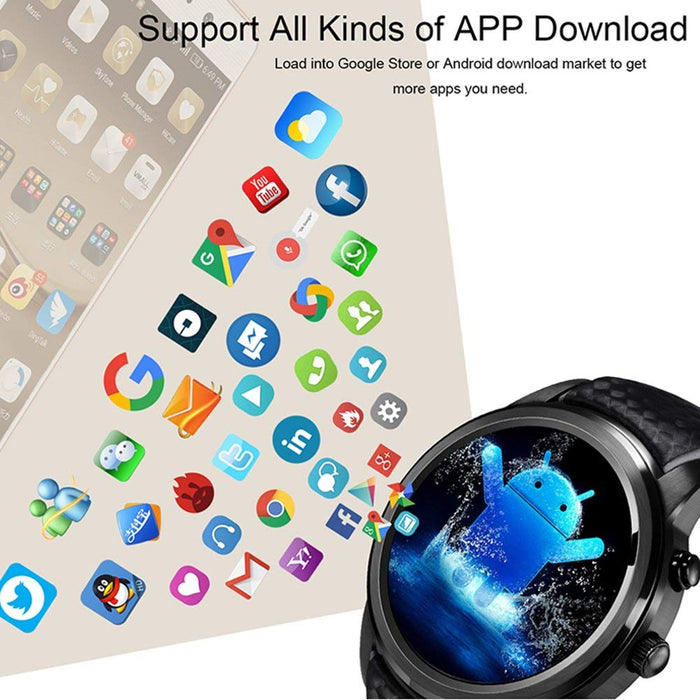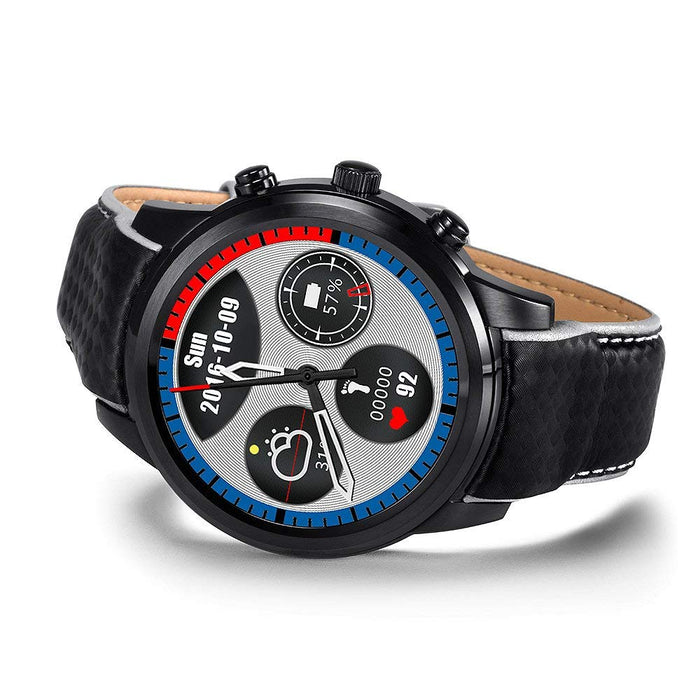 LEMFO LEM5 3G Smart Watch
by Electronic General
Features:
Genuine leather strap, stainless steel case, cool watch face..
CPU MTK6580 Quad Core 1.3GHZ, quicker data processing.
ROM 8G + RAM 1G, larger than a normal watch.
1.39" OLED touch screen, resolution 400*400 pixel.
Nano SIM card slot, support 2G GSM & 3G WCDMA.
Android 5.1 OS, with BT 4.0.      
450mAh battery, 100 Hour standby time.
IP55 Water-Proof for hand washing, water splashing.
Download more App form: Google Store or Android market.
Compatible with IOS 8.0 & Android 4.4 devices.
Other Function: Wifi, Heart Rate, GPS, Pedometer, Calorie, Barometer, Browser, Voice Search, Anti-Lost, Play Store, Sound Recorder, Weather, Alarm, Emergency Contact, Setting, Music, BT4.0, Notification, 20kinds of laguage.
 
Hardware Parameters:CPUMTK65801.3G Quad CoreSIM CardNano SIMOperating SystemAndroid 5.1Requency Band2G GSM 850 900 1900 21003G WCDMA 850 1900 2100RAM1GROM8GTouch Screen1.39" IPS OLED400*400 pixelBT VersionBT 4.0WifiSupportGravity sensorSupportBattery450mAhTalking Time3.5 Hour/2G; 2 Hour/3GStandy Time100 HourLanguageTraditional/Simplified Chinese, Indonesian, Malaysian, Czech, Danish, German, English, Spanish, French, Croatian, Italian,Dutch, Norwegian, Polish, Portuguese, Romanian, Slovenian, Finnish, Swedish, Turkish, Greek, Russian, Ukrainian, Hebrew, Thai, KoreanMain Functions:GPSSupportHeart RateSupportPedometerSupportCalorieSupportVoice SearchSupportBarometerSupportSound RecorderSupportPlay StoreSupportApp StoreSupportAlarm ClockSupportBrowserSupportMusic(& BT Music)SupportAnti-LostSupportNotificationSupportRemote Control Music & PictureSupportWater-ProofIP55Real Time WeatherSupportEmergency ContactSupportSoftware Parameters:Android DevicesAndroid 4.4 or aboveiPhone DevicesIOS 8.0 or above

Watch Specifications:
Color: Black / Silvery (Optional)
Strap: Genuine Leather
Case: Stainless Steel
Mirror: 1.39" OLED
Dial Diameter: 4.8cm / 1.89in
Dial Thickness: 1.2cm / 0.47in
Watch Girth: 30cm / 11.81in
Strap Width: 2.4cm / 0.94in
Watch Weight: 86.5g / 3.05oz
Watch Box Size: 13 * 9 * 7cm / 5.12 * 3.54 * 2.75in
Whole Weight: 224g / 7.89oz

Package Include:
1 * Smart Watch
1 * USB Cable
1 * Charging Dock
1 * User Manual
1 * Screwdriver